Posts tagged
Game
Oakley Mobile Games (OMG) released their Up Stream game for iOS and Android devices. Ever seen a Salmon on a surf board? Ever seen a fish fly high on a magic carpet? Well the wait is over! Meet Samo and the wonderful underwater world of Up Stream.
The aim of the game is to simply propel you and Samo to the top of Winner's Roe. Whilst the waters are brimming with fish food, you'll need to watch out for the pesky life-draining obstacles too. But flounder not, help is at hand. Samo's chip shop is full of awesome power ups to pimp your brine.
Here is a short trailer of the game play in the Up Stream Game.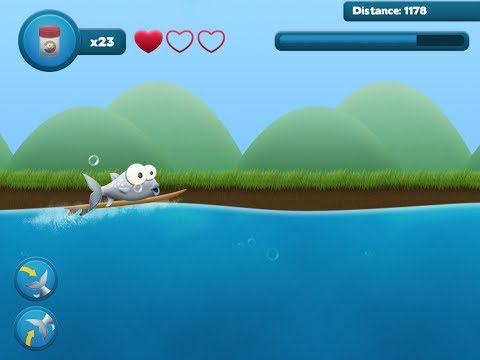 Up Stream (Universal App) – Free – Download Now
Clinton is the editor of AlliOSNews.com. He has been writing opinions, reviews, how to's and anything related to the mobile communications market since 1999. You can follow Clinton on Twitter @AlliOSNews