Clinton

Warning: Missing argument 2 for wpdb::prepare(), called in /home/cp14420/public_html/alliosnews.com/wp-content/themes/mystique/atom-core.php on line 2745 and defined in /home/cp14420/public_html/alliosnews.com/wp-includes/wp-db.php on line 1147

Warning: Missing argument 2 for wpdb::prepare(), called in /home/cp14420/public_html/alliosnews.com/wp-content/themes/mystique/atom-core.php on line 2745 and defined in /home/cp14420/public_html/alliosnews.com/wp-includes/wp-db.php on line 1147
(40 comments, 1904 posts)
Clinton is the editor of AlliOSNews.com. He has been writing opinions, reviews, how to's and anything related to the mobile communications market since 1999. You can follow Clinton on Twitter @AlliOSNews
Home page: http://alliosnews.com
Posts by Clinton
0
Do you have a four-legged friend? Are you constantly sharing stories and pictures of your dog? Are you always on the hunt for dog-friendly places? Are you looking for people to connect with that share your passion for dogs? Do you wish you could speak to a veterinarian whenever you have questions about your dog's health? If you said yes to any of these questions, then you need to download Business Competence's latest app, Dogalize.
Dogalize is a social network for dog owners. Users can create a profile for themselves and include information about their four-legged friends such as Name, Breed, and Character. The app then allows users to connect with other dog owners and see how they take care of their dogs.
However Dogalize is not an ordinary run-of-the-mill social network. The application is also the first to feature veterinary telemedicine. If your dog is in need of an immediate veterinarian consultation, Dogalize will connect you with an available vet via video call. This communication feature is also available for friends on your social network, meaning you can show off your dog's talents in real time.
Here is a trailer of how the app works and what it offers to dog owners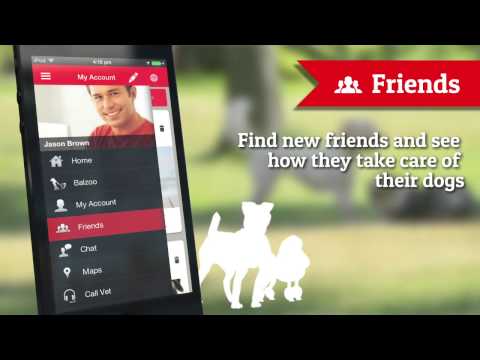 Dogalize (Universal App) – Free – Download Now
Clinton is the editor of AlliOSNews.com. He has been writing opinions, reviews, how to's and anything related to the mobile communications market since 1999. You can follow Clinton on Twitter @AlliOSNews
Clinton's RSS Feed